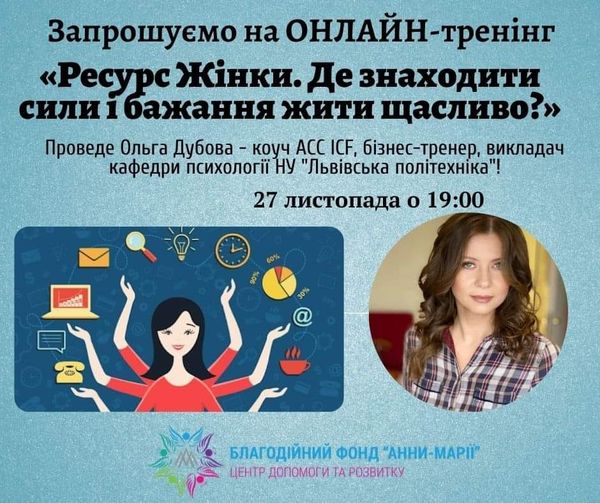 Women - have an infinite resource. But often, due to its excessive use, happiness is lost somewhere!
Let's talk about balance and happiness!
Lecturer, Department of Psychology, Lviv Polytechnic National University!
Anyone can attend online training!

* Subject to pre-registration.

Participation is free for people from wards and needy families.

For all others - the cost of training: a voluntary charitable donation.
To attend the event - you must pre-register here:
We will send a link to join all registered participants.
The event will be held on the ZOOM platform