Before the holidays, work and visitors do not decrease.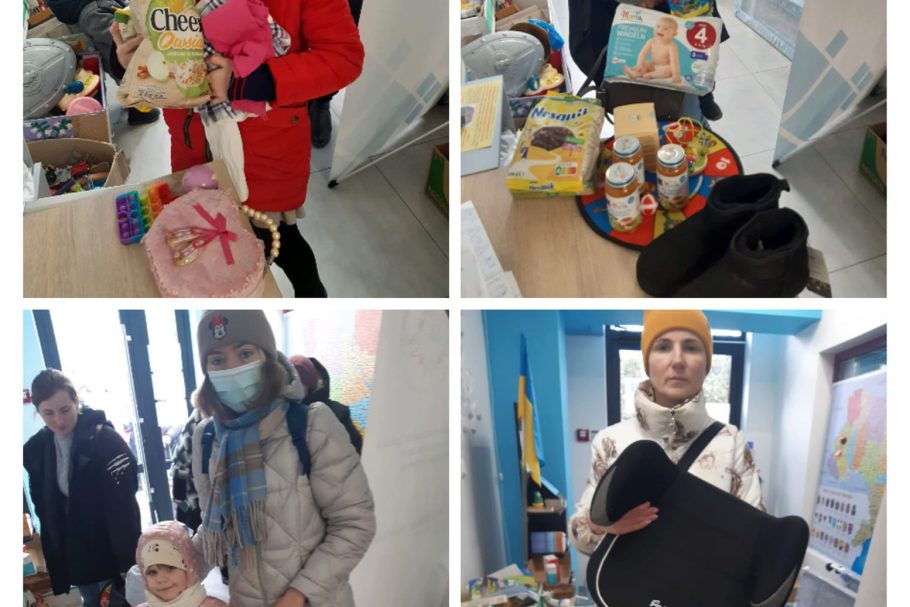 Last week:
received 208 visitors, who received 176 kg of clothes, diapers, grocery sets, potatoes from the Foundation
. We also gave out mashed potatoes and jelly candy
from
Be A Hero UA
, female pads from
BO OKTAR Lviv
. For the new women's T-shirts, we thank the Departamentowi Wszporpary Zagranicznej i Rozwoju Gospodarczego Wojewódstwa Kujawsko-Pomorskiego, and for the dry breakfast
Fundacja Bank Żywności w Toruniu
.
Ready-made meals: this is a significant help for families, especially with children.
Saving time and money. Thank you
PastaCafe
for 600 ready meals
(and that's 150 pieces!!! every day). They flew away in 20 minutes.
By the way, this time, 100 kg of carrot puree was sent from the Foundation to prepare sauces for these dinners.
B – Mutual aid. It's always more efficient!
flour, sugar, salt, oil, and canned fruit were given to the Lviv Oblast "Happy Family" union of large families.
uploaded 7 shipments for soldiers to the front: food, drinks, canned goods, energy supplies, sleeping bags, flashlights, socks, batteries...