Co-founder/Project Manager - of Anna Maria Foundation since October 2016 2016
Khrystia is the soul, heart and wings of this Foundation, an incredibly kind and sincere person who empathizes with everyone who comes here for help! Her biggest dream is to open a large social center Socialna komorawhere we can provide professional and competent assistance to families and children in need.

Project Manager Anna-Maria Charitable Foundation with  жовтня 2016
Chairman of the Board of the Foundation, co-founder, wonderful dad and just a good, compassionate person. Yuriy is assigned the most "pleasant" tasks for the Foundation. Repairing the old warehouse (how many days he spent scrubbing the walls and installing equipment himself), how many packages of things he brought in over the past 2 years, and these constant debates and "pounding on the doorsteps" of the city council to get a room for the new Social Pantry center... And this is just a couple of items. Yura is the "brain", the "head" of our foundation: what wonderful ideas he generates, how he can optimize tasks, simplify them, how he can negotiate, how he can see in an old, dilapidated building a great prospect for a large Help Center. God gives him wisdom in this difficult ministry.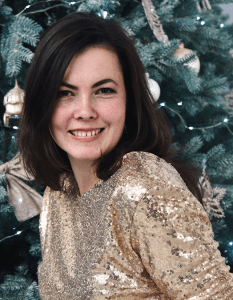 Iryna Smirnova (Tsiomakh)
Volunteer Anna-Maria Charitable Foundation with  листопада 2017
Ira is our most dedicated and active volunteer. For more than a year now, Ira has been faithfully serving good causes with us. We would also like to thank Ira's husband, who supports, approves and encourages this activity. Every day, from morning until late at night, we discuss the campaigns, holidays and current affairs of the foundation. We are very grateful to God for sending such a person to our team. We sincerely believe that this is no accident, because a couple of years ago Ira had a dream: to create or lead a charitable foundation. ? And here we are? Ira can clearly coordinate work, has excellent organizational skills, is ideological, structured in her work and has many other talents. Moreover, most of the posts in the group are her creations.

Anya Kashchin
Volunteer Anna-Maria Charitable Foundation with  2018
One of the most active and best volunteers of the foundation! Anya joined us in the winter of 2018 and since then has been very actively involved in the foundation's activities. Anya is a great organizer! She coordinated most of the foundation's events! Anya knows how to motivate volunteers, coordinate work, negotiate, establish cooperation, she loves "paperwork" and in general she has a lot of talents, and a very, very kind heart! Anya is also a great example of how, with two small children, you can actively do good, involving the whole family. At each of our holidays and events, you can see this wonderful family. ? The eldest daughter Vikusya is also actively involved in volunteering, she helps us to distribute gifts and so on) and now her dad is in our ranks ?
Warehouse administrator Anna-Maria Charitable Foundation
Everyone who brought something to our warehouse met our Maria. The warehouse administrator who knows about every needy family under the Foundation's care, their problems and needs! She knows where things are all over the warehouse. The basic rules of the warehouse were created thanks to her, because she was the pioneer who mastered the practice of helping with things! And these rules were created for a reason, everything is explained, everything is for the sake of order! P.S. Did you know that Mrs. Maria is our mother, Khrystyna Hupalo?

Volunteer Anna-Maria Charitable Foundation
Ms. Galya is one of the most diligent volunteers: there is a task she can do, she takes it on and delivers results. Clearly, quickly, efficiently! Without unnecessary words! Signs, data optimization, summarizing everything into one clear file - this is what she does best!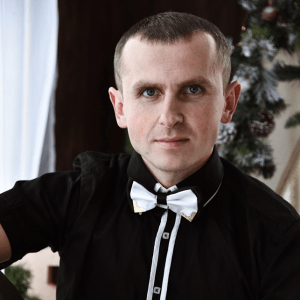 Volunteer Anna-Maria Charitable Foundation
Vasyl's acquaintance with the Foundation is a divine plan! Vasyl volunteered to join us in the summer of 2019 and since then he has always been ready to help. Although he joined us relatively recently, his contribution to the Social Pantry is probably the largest among all the volunteers. For six months, he has been consistently working three times a week at the new center. What a strong man he is! He can easily break through a new passage, load a ton of construction waste with his colleagues - no problem, organize the necessary tools, equipment, and specialists - he can do it too! He is also happy to respond to new ideas to help others!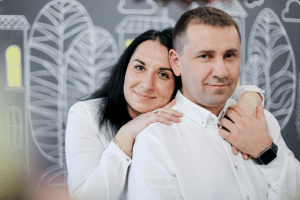 Volunteer Anna-Maria Charitable Foundation 
He is one of the most active volunteers in the Mobile Brigade: whenever he has the opportunity (and he often does), Taras is ready to drive/bring/load: during the quarantine, he buys and delivers food and other essentials to the most needy people in the city, buys and delivers building materials to repair the premises of the Help Center, delivers things to institutions, etc.
Taras also often helped Vasyl with minor repairs at the new Help Center. It was Vasyl and Taras who completely prepared the abandoned building for professional repair work!
Volunteer Anna-Maria Charitable Foundation 
Despite her active work and mega-busyness, Lyuba finds time to help the Foundation: she shares ideas on where to get financial support from the state or grant-giving organizations;
She visits lonely old people in geriatric nursing homes and sometimes helps lonely grandparents in the city! In addition, Lyuba can easily organize an educational or entertaining event for children from needy families!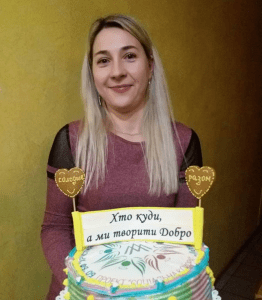 Volunteer Anna-Maria Charitable Foundation 
Also, despite being busy and living outside the city, Khrystyna often joins in organizing events for women and children from socially vulnerable families! Khrystyna is also our culinary fairy, always helping to organize a sweet buffet or a cooking class for those in need!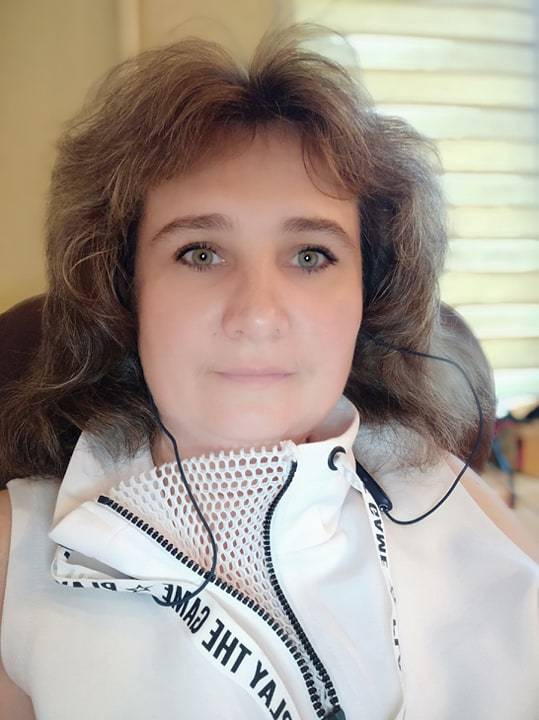 Volunteer Anna-Maria Charitable Foundation
Developer and administrator of our website.